BUSCHE is an internet platform, founded in 2015, that presents outstanding contemporary art. The cultural scene of Berlin with its abundance and variety is the inexhaustible well from which we primarily draw; international standards of quality are the criteria for our activities. We see ourselves as a complement rather than as opponents to the traditional gallery system.
One focus of our program is conceptual art in any form, yet we also appreciate the traditional media of painting, drawing and photography. Our artists and their works are shown in solo as well as in thematic group shows. In addition our Special and Focus sections offer further projects.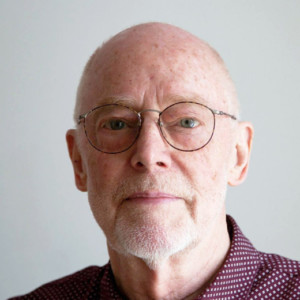 Ernst A. Busche
Ernst A. Busche, founder of the internet platform, studied art history at Hamburg University, the Courtauld Institute, University of London, the Institute of Fine Arts, New York University, the Kunsthistorisches Institut in Florence, primarily, however, at Berlin's Freie Universität. There he received his PhD with a thesis on the early work of Roy Lichtenstein (1983), was assistant to Prof. Thomas W. Gaehtgens (1980-84), and lectured on contemporary art (until 1990). In 1984 he was visiting professor at Cleveland State University, Cleveland, Ohio.
1976-1989 Busche wrote reviews for DER TAGESSPIEGEL, DIE ZEIT, FLASH ART, ART and other art magazines. 1994-1996 he acted as an adviser to a collector of German Expressionist art.
From 1989 until 2003 Ernst A. Busche ran his own gallery, first in Cologne, then in Berlin. In ca. 50 exhibitions he showed works by: Carl Andre, Arakawa, Hans Arp, John Baldessari, Anna & Bernhard Blume, Louise Bourgeois, Hanne Darboven, Martin Disler, Ian Hamilton Finlay, Jochen Gerz, Raimund Girke, Dan Graham, Andreas Gursky, Erwin Heerich, Olav Christopher Jenssen, Maria Lassnig, Markus Lüpertz, Sol LeWitt, Duane Michals, Claes Oldenburg, Raffael Rheinsberg, Reiner Ruthenbeck, Cindy Sherman, Serge Spitzer, Beat Streuli, André Thomkins, Franz Erhard Walther, Robert Wilson, Rémy Zaugg and many others.
Since 1976 lectures on North American and contemporary art in several cities in Germany as well as in Cleveland, New York, Sydney und Melbourne. Organization of symposia on contemporary art (Deutscher Kunsthistorikerkongress Berlin 1986) and on Berlin's art market. Since 2003 mostly exhibitions and essays, the most recent one on The Man with the Golden Helmet, formerly attributed to Rembrandt.
Busche is a member of the Association Internationale des Critiques d'Art (AICA) und member of the Board of Trustees of the Hanne Darboven Stiftung Hamburg.
Exhibitions
BILDWECHSEL New Painting in Germany, with Elvira Bach, Peter Bömmels, Walter Dahn, Jiri Dokoupil, Rainer Fetting, Albert Oehlen, Bernd Zimmer and many others. Akademie der Künste, Berlin 1981. Catalogue, essay.
YOUNG ART FROM THE FEDERAL REPUBLIC Embassy of the FRG, Berlin (GDR) 1982.
DAVID SALLE Works on Paper. Museum am Ostwall, Dortmund; Aarhus Kunstmuseum; Institute of Contemporary Arts, Boston 1986/87. Catalogue, essay.
ARCHITECTURE IN BERLIN 1918-1933 Section of "750 Years of Architecture and Town Planning in Berlin". Neue Nationalgalerie, Berlin 1987. Catalogue, essay.
MEMORIA. Armando, Hanne Darboven, Christa Näher, Arnulf Rainer, Thomas Wachweger a.o.; Kubus, Hanover 1987. Catalogue, essay.
ROY LICHTENSTEIN Early Works. Amerika Haus Berlin, Cologne and other venues, 1988-89
MARKUS LÜPERTZ The Printed Work. Galerie der Stadt Stuttgart; Pfalzgalerie Kaiserslautern; Kunsthaus Nürnberg; and other venues 1991-92. Catalogue.
RAINER FETTING Painting and Sculpture 1989 - 1995. Center Mariendorf, Berlin, 1995.
NEU BAU LAND Architecture in East Germany since 1990 (cooperation with Oliver G. Hamm). Deutsches Architektur Museum Frankfurt am Main 2007; "Blechbüchse" Leipzig 2007. Catalogue, essay.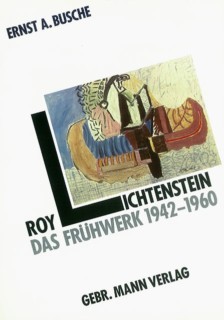 Roy Lichtenstein
The Early Work 1942-1960
—
Berlin, Gebr. Mann, 1988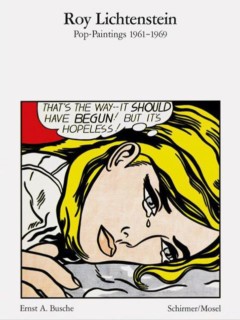 Roy Lichtenstein
Pop-Paintings 1961-1969
—
München, Schirmer + Mosel, 1989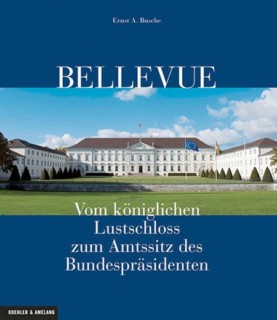 Bellevue
From a Prince's Palace to the Seat of the President of the Federal Republic.
—
Berlin 2005, Koehler & Amelang, 2005. (2nd, 3rd eds. 2011, 2013)