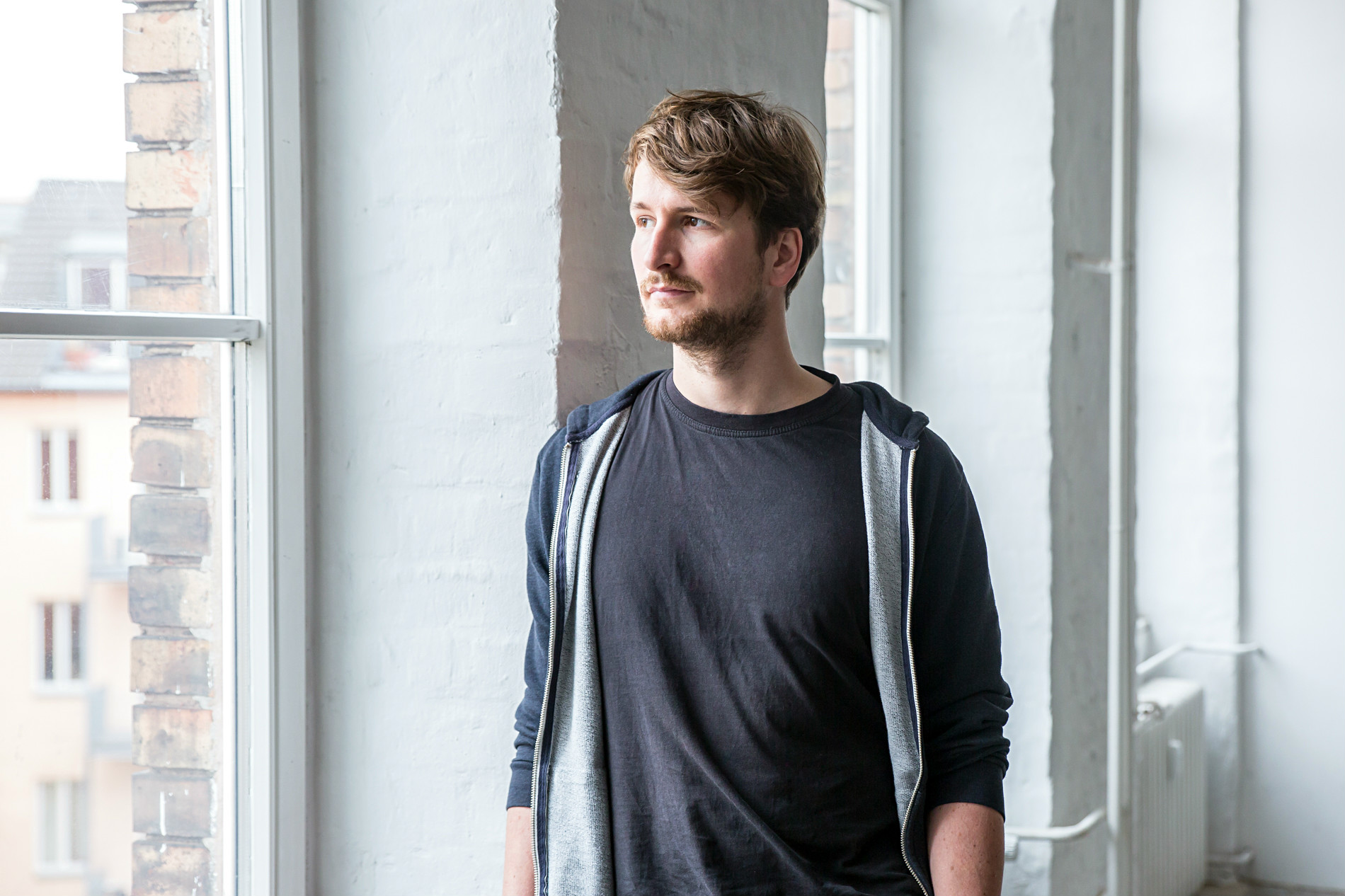 Frank Sperling inquires into the condition of being a human. He starts by looking at the surface, the skin, then goes deeper. He explores the tension between the given socio-cultural facts and the individuals exposed to these circumstances.
In photo albums from the beginning of the 20th century, Sperling discovers again and again the same poses and similar faces; lined up next to each other, they illustrate how much these humans, despite being individuals, are shaped by the dominating forces of that time. In his series New Order (2013) he collects portraits of no less than 3.500 Chinese boys and girls, all of them with white shirts and ties and similar haircuts, with the same posture and facial expression.
Spontaneously, the question arises: what will become of them? Will they have a chance to develop their independent personalities? Or what will become of those boys in Istanbul, who mimic the power poses of the political clique, yet whose soft, open faces (still) offer many possibilities of development? In his most recent work Private Hermann, dedicated to a man with a bipolar disorder, Sperling is, for the first time, concerned with "an individual in all his facettes in order to explore the relation between surface and inner conditions, more than in the previous works" (Sperling).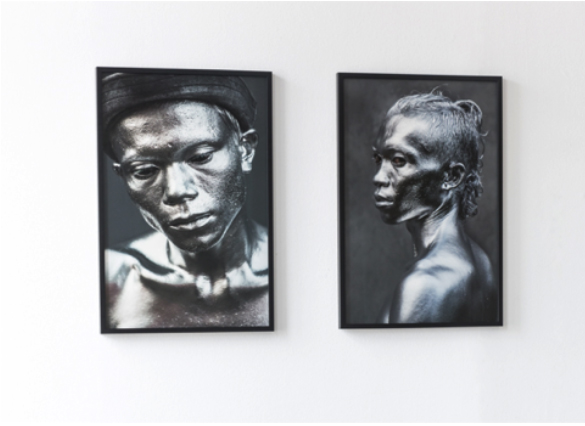 The series Plates from 2013, being shown here, pinpoints the issue "skin" or "surface". Produced in the streets of the Indonesian city of Bandung, these photographs present us with extraordinary persons. Greased with silver paint to create a shiny epidermis, these young men act as "living sculptures" in the middle of hectic traffic. They appear to be nothing but surface, and their rehearsed gestures underline their schematic, de-individualized doing and being.
Their shimmering skin seems to reject any further demand or inquiries, yet at the same time this surface unveils the underlying condition of their existence: These exotic beings, reminding us of classical or science-fiction sculptures, are pitiful creatures who in order to survive resort to means threatening their health if not lives. They are orphans begging for handouts for their organization "Komunitas Silver Peduli". In the end, what remains are their alert, observing eyes that convey strong individualities. Each one of these seemingly depersonalized men insists on being a mensch.
The series of photographs is completed by differently nuanced silk screens that reflect the environment of the beholder as well as the barely perceptible coloration of the photos themselves.
The series presented here consists of ten inkjet prints and two silkscreens in format 41,4 x 27 cm; they come in a handy, specially crafted box. The price for this box ist 850 € plus tax. Also, the photos are available in the format 100 x 66 cm for 3.800 € plus tax each.
You will find more information on Frank Sperling's website. And please see his works in our exhibition Just Photographs.
Biography
Frank Sperling
Born 1984 in in Neustrelitz, lives and works in Berlin
Education
2011-2015 Studies of Communication Arts (M.A.) focus on photography with Prof. Gosbert Adler and Prof. Bettina Lockemann at the Braunschweig University of Art
2011 Bachelor, Communication Design (B.A.) with focus on photography with Prof. Peter Hendricks, Muthesius Academy of Fine Arts and Design
2004-2007 Training as a photographer
Teaching
2015  Lecturer in Photography, BEST-Sabel Designschule Berlin
2009-2013  Visiting Lecturer in Photography EVA-class at the Photo+ Medienforum Kiel
Scholarships and Awards
2015  "Voies Off Prize", Arles, Frankreich / Finalist
2015  "Dummy Award" / Shortlist
2013  ISAP scholarship of the DAAD, Study stay at the ITB Bandung, Indonesia
2007  first winner in the photographers craft, Schleswig-Holstein
2006  3rd prize of the FFA
2005  2nd prize in the 6th photo contest / Lbs Photo+Medien Kiel
Exhibitions
2016  "Asse" / Niedersächsische Landesvertretung, Berlin
2015  "Voies Off Prize", Arles, Frankreich, Finalist
2015  "Dummy Award 2015, Shortlist", Fotobookfestival, Kassel; Fotoleggendo, Rom; IED, Madrid; PhotoIreland, Dublin; Kaunas Photo, Kaunas; Fotobok Festival, Fotogalleriet, Oslo; Encontros da Imagem, Braga; Fotobok Gbg 15, Göteborg; Fotoistanbul, Istanbul
2015  "Private Hermann", in the exhibition series "Seizing the Ivory Tower", KW Institute for Contemporary Art, Berlin
2015  "Ort und Irrtum", Galerie 52, Essen; Galerie Bohai, Hannover
2015  "Es schien Sinn im Versuch", Flur11, Brunswick (Solo with Hauke Burghart)
2014  "14. Kunstmarkt" , Art Academy, Brunswick
2013  "Es rauscht im Ayranbrunnen", Gallery of the Art Academy, Brunswick
2012  "photokina academy", Cologne
2012 L eipzig Book Fair
2011  "gehängt", alte Druckerei, Kiel
2011  "Körpersichten", Lessingbad, Kiel
2010  "Fotofestung", Festung Friedrichsort, Kiel (Group)
2010  "Einblick/Ausblick", Muthesius Kunsthochschule, Kiel
2009  "3meter50", Lessingbad, Kiel
2008  Dauerausstellung NDR, Kiel
Books and Catalogues
2015  Catalogue "Ort und Irrtum", Galerie Bohai
2011  "Wort für Wort", ed. by Oswald Egger
2011  "Das schönste Kiel", ed. by Martin Fengel
2011  Catalogue "Körpersichten"
2009  Catalogue "3meter50"